Dom DeMarco's Pizzeria & Bar
Our Review:
Heard about this place a couple months back and was excited for it to open. If finally opened on December 2, 2011. Dom DeMarco's was opened by Dom DeMarco Jr. the son of Dom DeMarco of the famous New York pizzeria Di Fara Pizza. Di Fara's is often said to be some of the best pizza in New York so I was excited to try this.
Ordered a large cheese and large pepperoni for takeout. At $18 for a large cheese and more for toppings it's kinda pricey but I figure if it's as good as the hype then it will be worth it. When I get to the restaurant first thing I notice is that it's bigger and nicer and more formal than I expected. You see the pictures of Di Fara's in New York and it's this little hole in the wall place. Was expecting this to be just a simple pizza joint. But no it's a sit down restaurant with hostesses and plasma TV's and a separate bar area. You could come here for dinner the same as you would go to trendy restaurant. The place is packed.
I peek at the pizza before heading home and it looks good. Looking at the pizza in my car, there is so little sauce on the cheese pizza I almost think I got a white pizza by mistake. The pizza looks like a cross between New York style and Neapolitan. Here's the cheese pizza: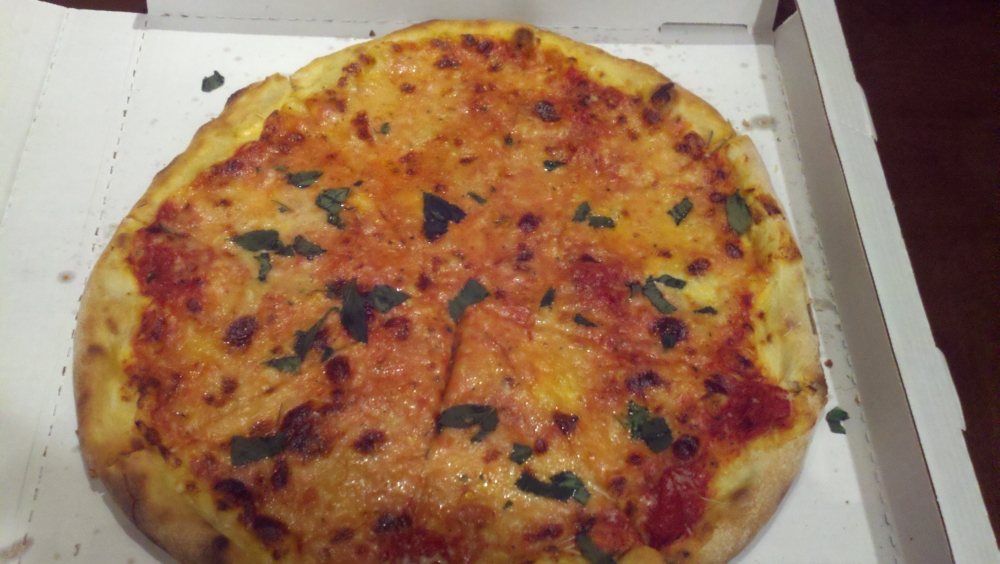 The other thing I notice is the little bits of basil sprinkled on the pizza. I eat a slice of cheese and the pizza is very good. Unlike what I thought in the car there is sauce on the cheese pizza but it's very little probably the least I've ever had on a pizza. The taste of the actual cheese itself on the pizza is amazing. Really good flavor slightly sweet. The crust is a little chewier than I'd like but still very good. The pizza tastes like no other in Vegas it just has a distinct flavor. I personally could do without the bits of basil although it does add a different dimension to the pizza.
The pepperoni is also really good. And unlike the pizzeria at the Cosmopolitan which has disappointing pepperoni's on it (although still great pizza), the pepperoni's at DeMarco's are delicious, small, and savory.
The pepperoni: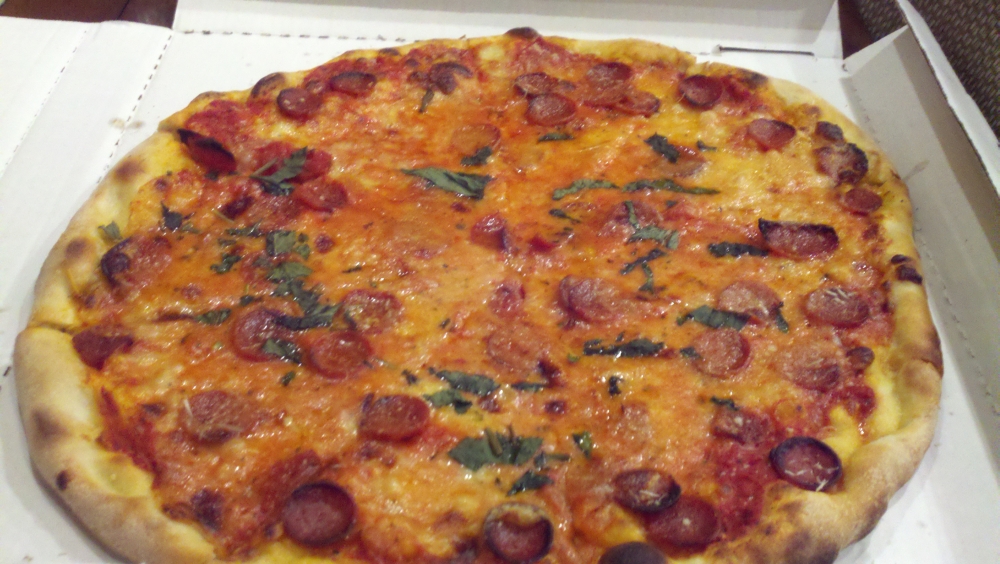 The New York pizza slice flop: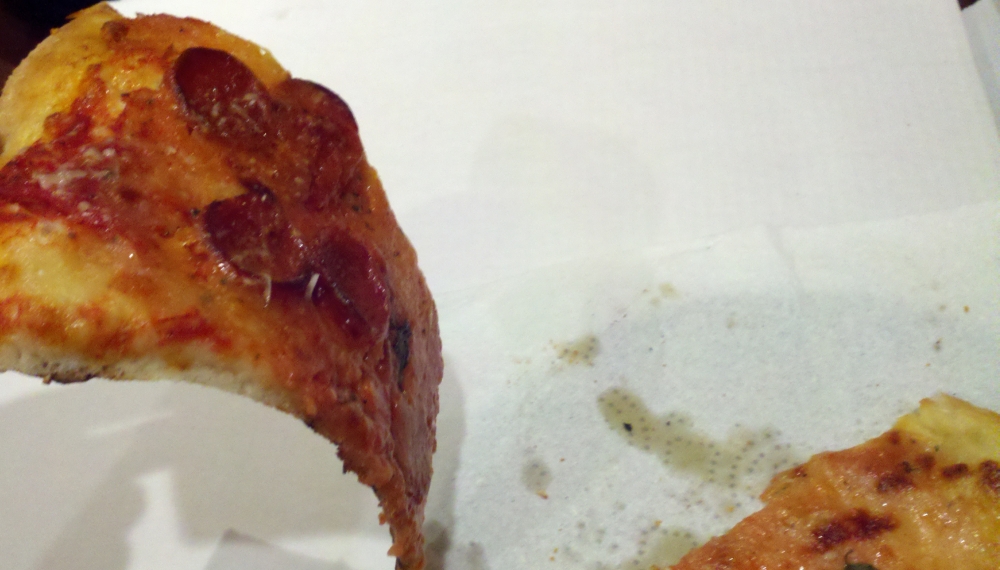 The bottom of the crust: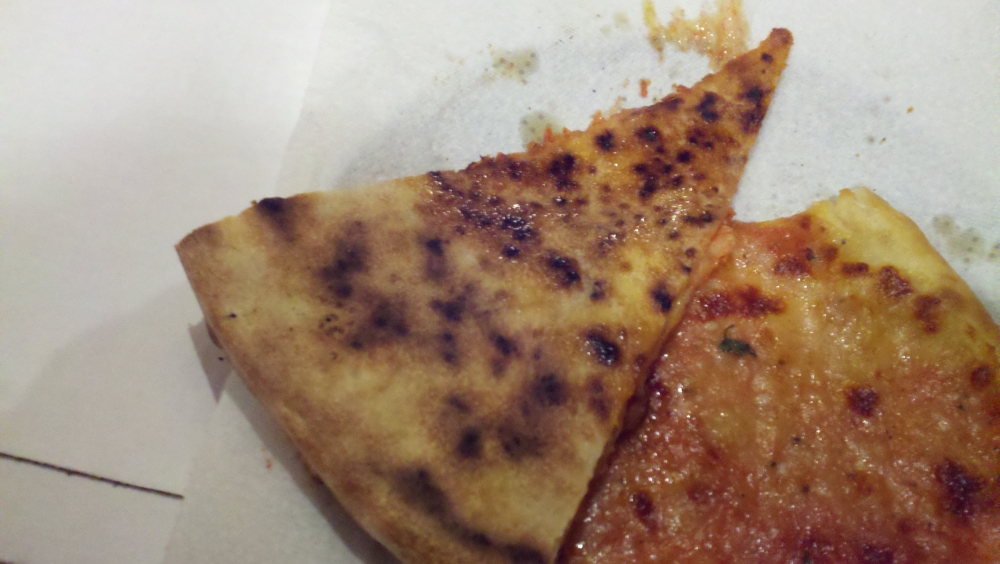 This is some of the best pizza in Vegas and one of my favorite places. Dom DeMarco's has a unique and delicious taste. The pizza game just stepped up in Vegas. Check out Dom DeMarco's.